Why We Made It
Because most scooters suck and not everyone can ride an electric skateboard.
Daily Stoke For All

For 20 years we have designed boards to make your daily commute the most exhilerating and most inspiring part of your day. Your ride to and from work or school should be the highlight of your day. There is simply nothing better than the feeling of riding.

Handle Bar Safety

We get it, a scooter is not a skateboard. But for many of us, flying through the streets hands-free on an electric skateboard is out of the question. Everyone deserves to feel the stoke. If a handle bar makes you feel safer and allows you to rip through your day, we are all for it.

We Break Rules

When LaScoota™ first approached us about this collaboration, we weren't sure. Skate companies rarely go this far outside the box. We decided that we want more people to enjoy the euphoria and freedom that skateboarding offers, even if we break some rules.
Made Different
A lean, mean daily rider for commuters and thrill seekers alike.
Fold It & Stash It

One-click folding design means you can easily carry it onto the train and stash it in your trunk.

Air-Filled Tires

Huge, air-filled tires create a smoother, softer ride over bumpy NYC streets as well as off-road terrain.

Bamboo (E)Core Deck

True skate concave is comfortable under your feet and allows for a more fluid, carvy & stable ride.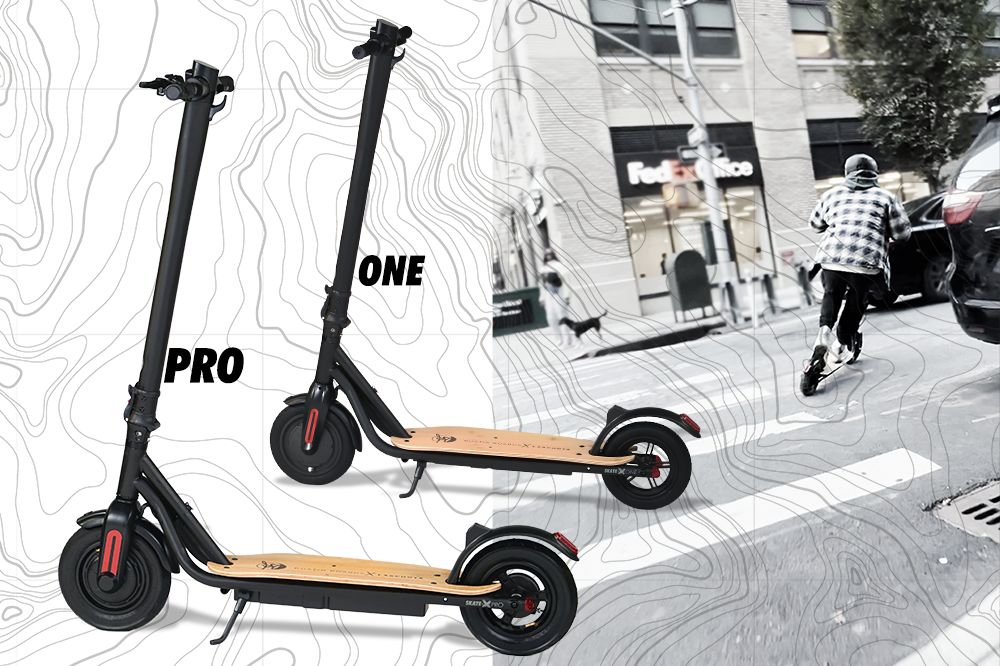 Pick Your Purpose
Two models for two different types of riders.
Skate-X™ PRO - Designed for the daily user, the PRO has a longer battery range, faster top speed and upgraded components including rear-disc brakes, larger tires and more powerful motors for extreme hill climbing.
Skate-X™ ONE - Designed for light commutes and fun around the neighborhood, the ONE has the same frame and deck construction at an affordable entry-level pricepoint. Great for younger riders exploring their world.
TAKE IT WITH
FOLD IT, HOLD IT & STASH IT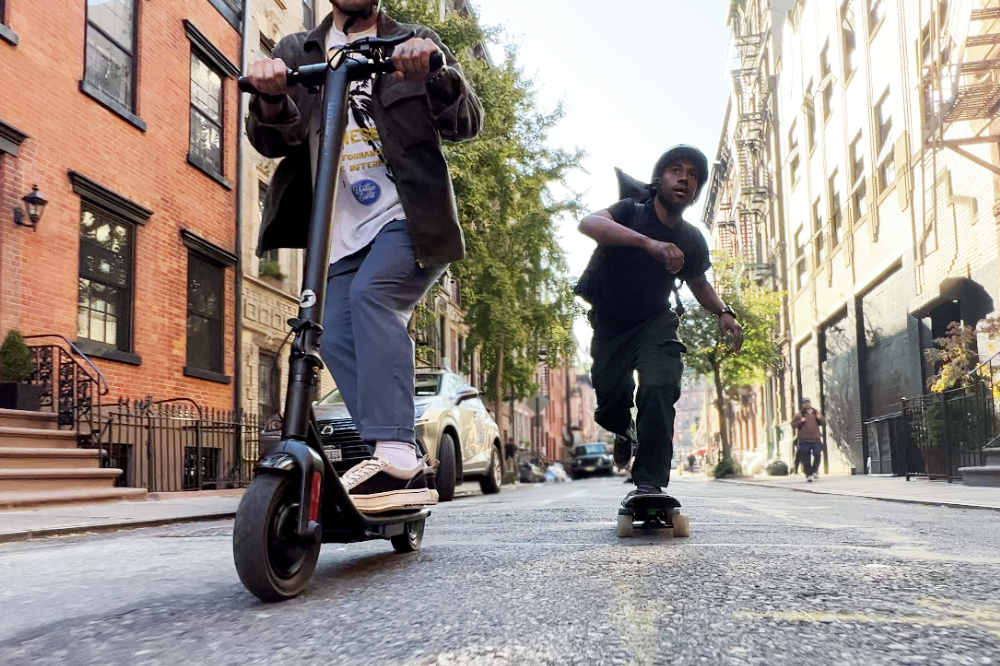 One Love, All Riders
"We've always gone against the grain, but our purpose has always been the same. Find a faster, more fun way to get around the city AND build an inclusive community of riders. The Skate-X opens the door for so many riders who want a faster, more fun commute."