Regular price
$119.00
Sale price
$119.00
Unit price
per
Sold out
Regular price
$119.00
Sale price
$119.00
Unit price
per
Sold out
Back To School Sale - For a limited time buy any bag and receive it stuffed with a FREE shirt and skater tech pack.
Bustin Signature Ninja Bag
Design:  Crossbody, Single-Strap
Weatherproof: Fully Water-Resistant, Quick-Dry Material
Outside Material:  Military-grade Ballistic Nylon Fabric
Durability: Overbuilt for the abusive skateboarder
Compartments:  1 large (11.5"x8.5") + 1 small (6"x10")
Compatible Boards:  ALL Bustin Models plus most longboards, skateboards and electric boards.

View full details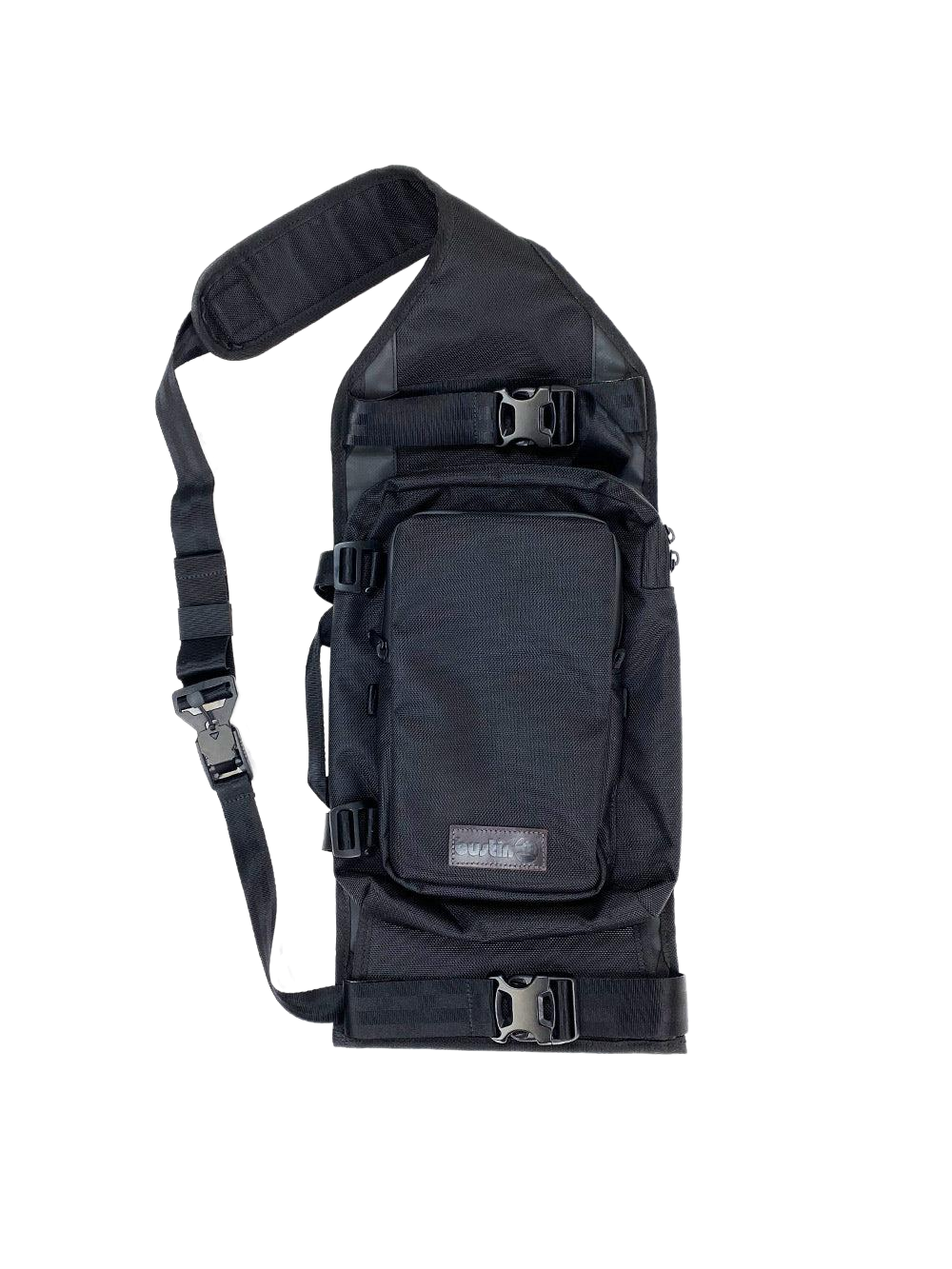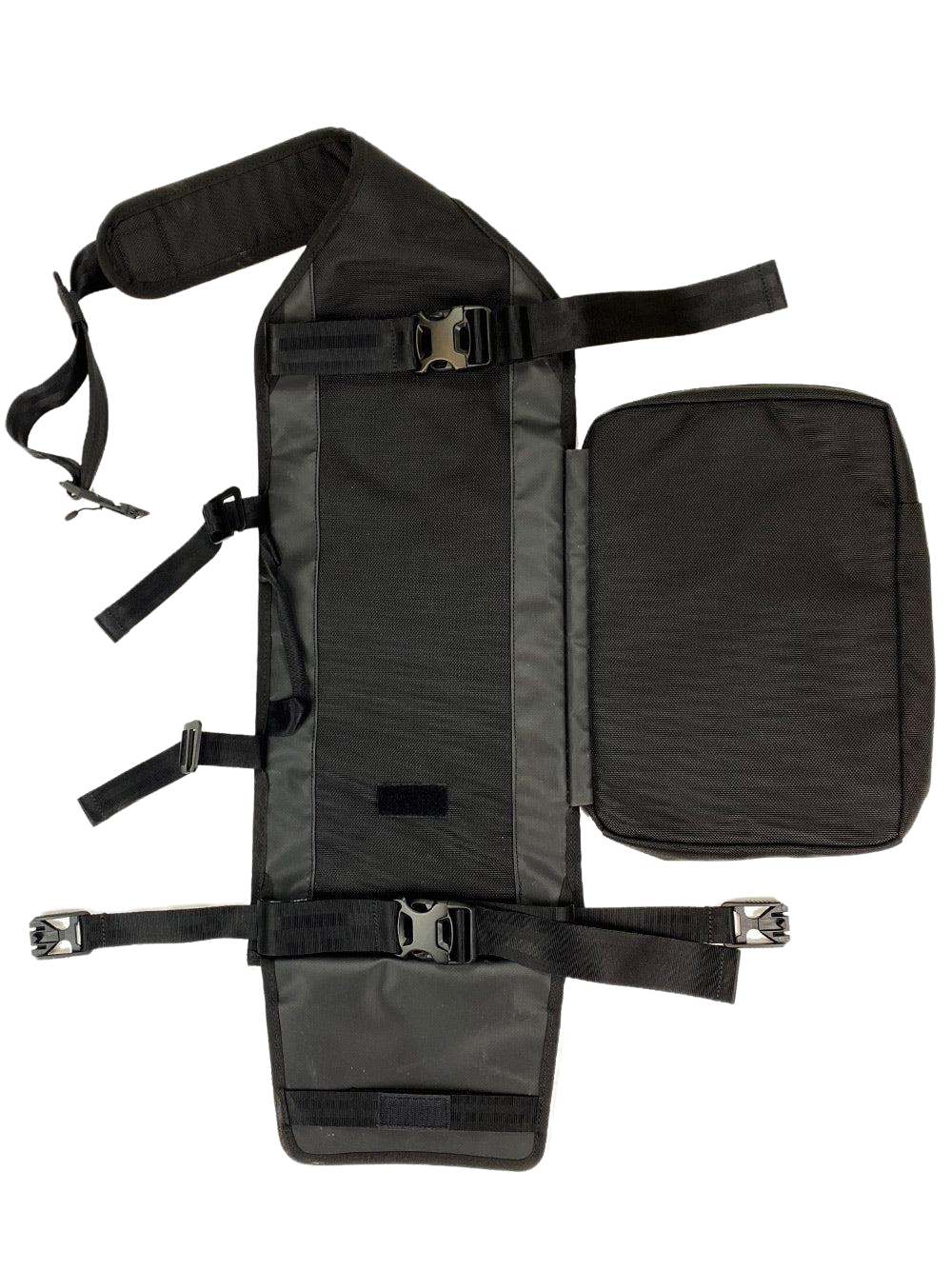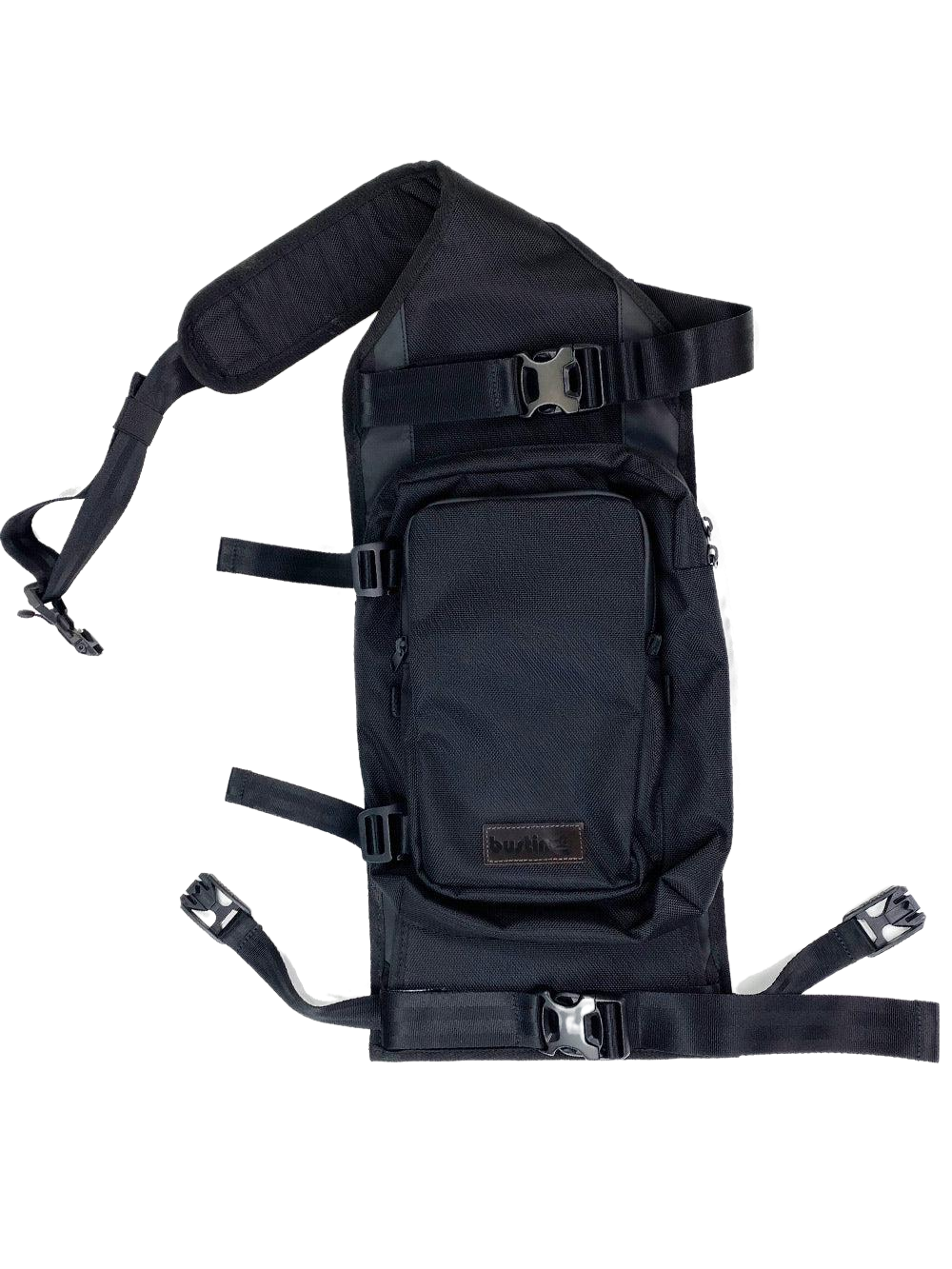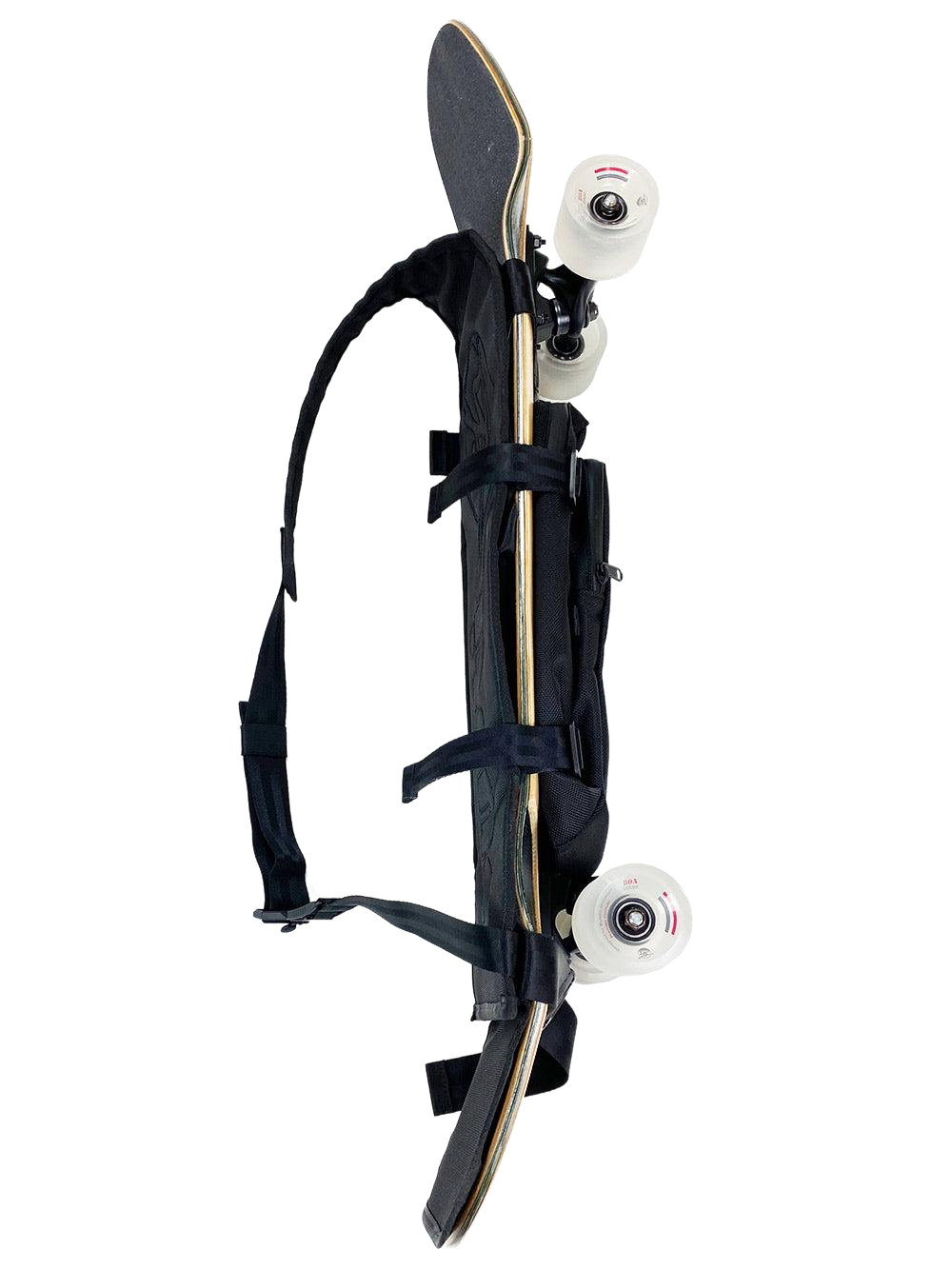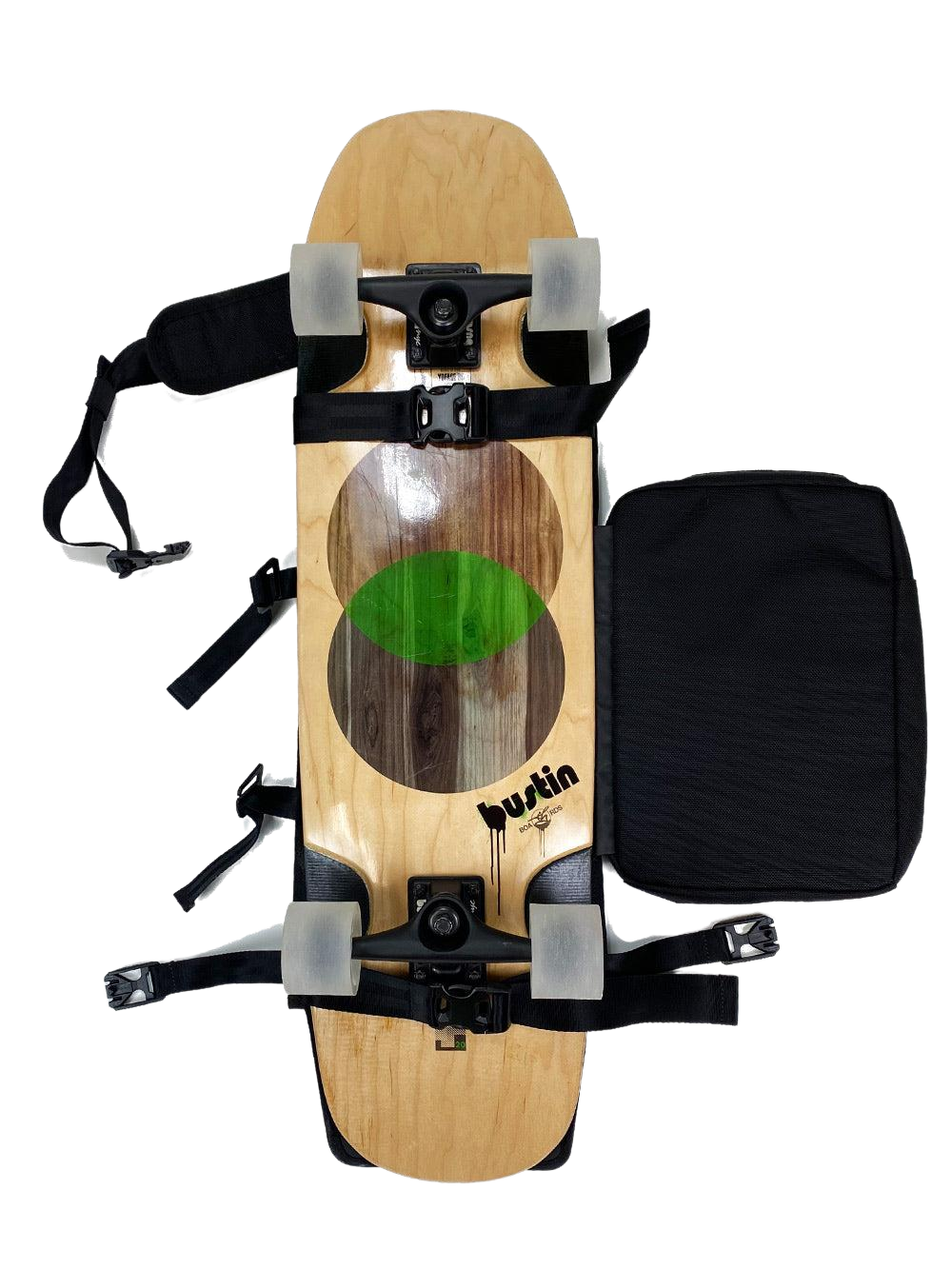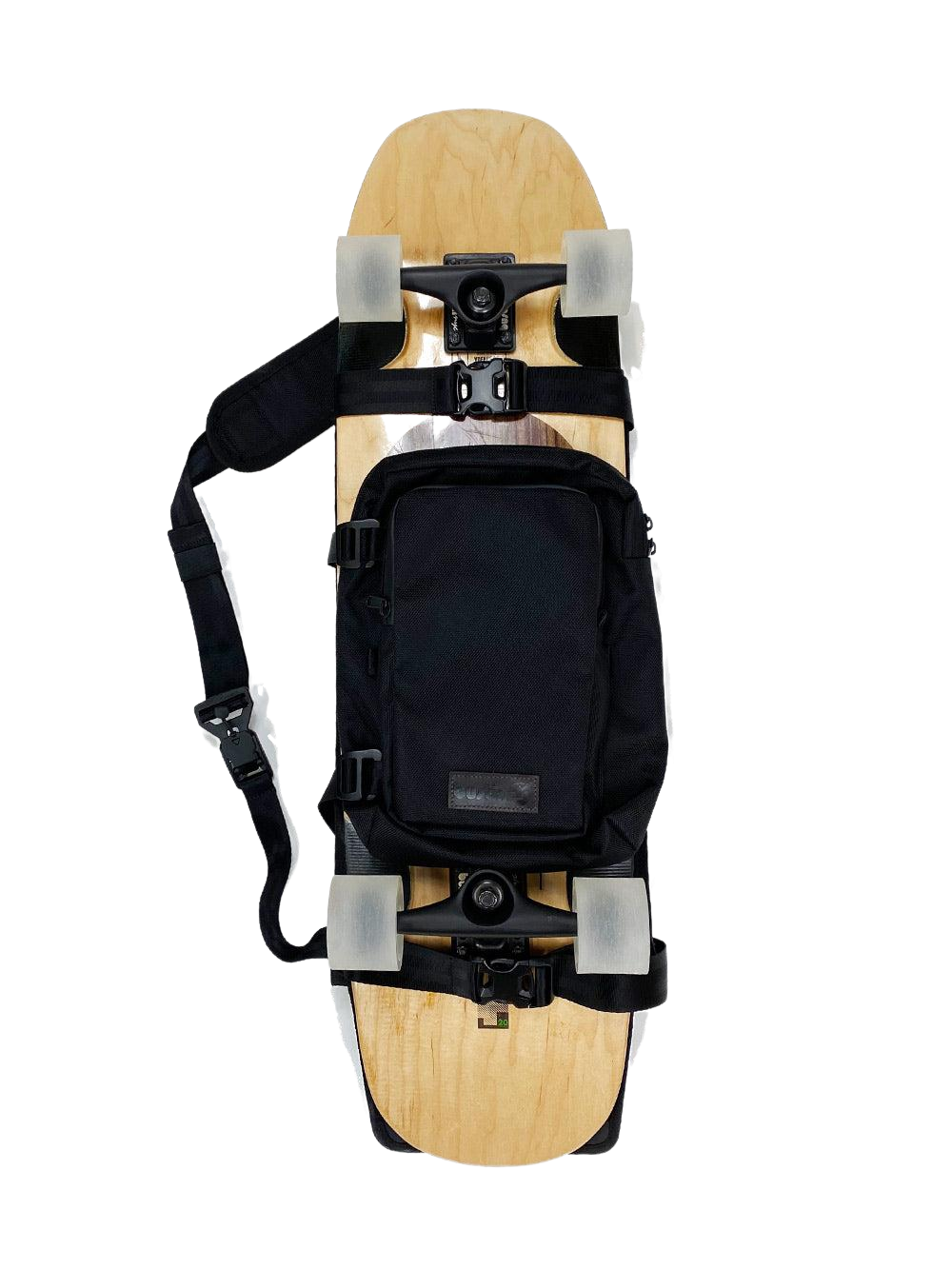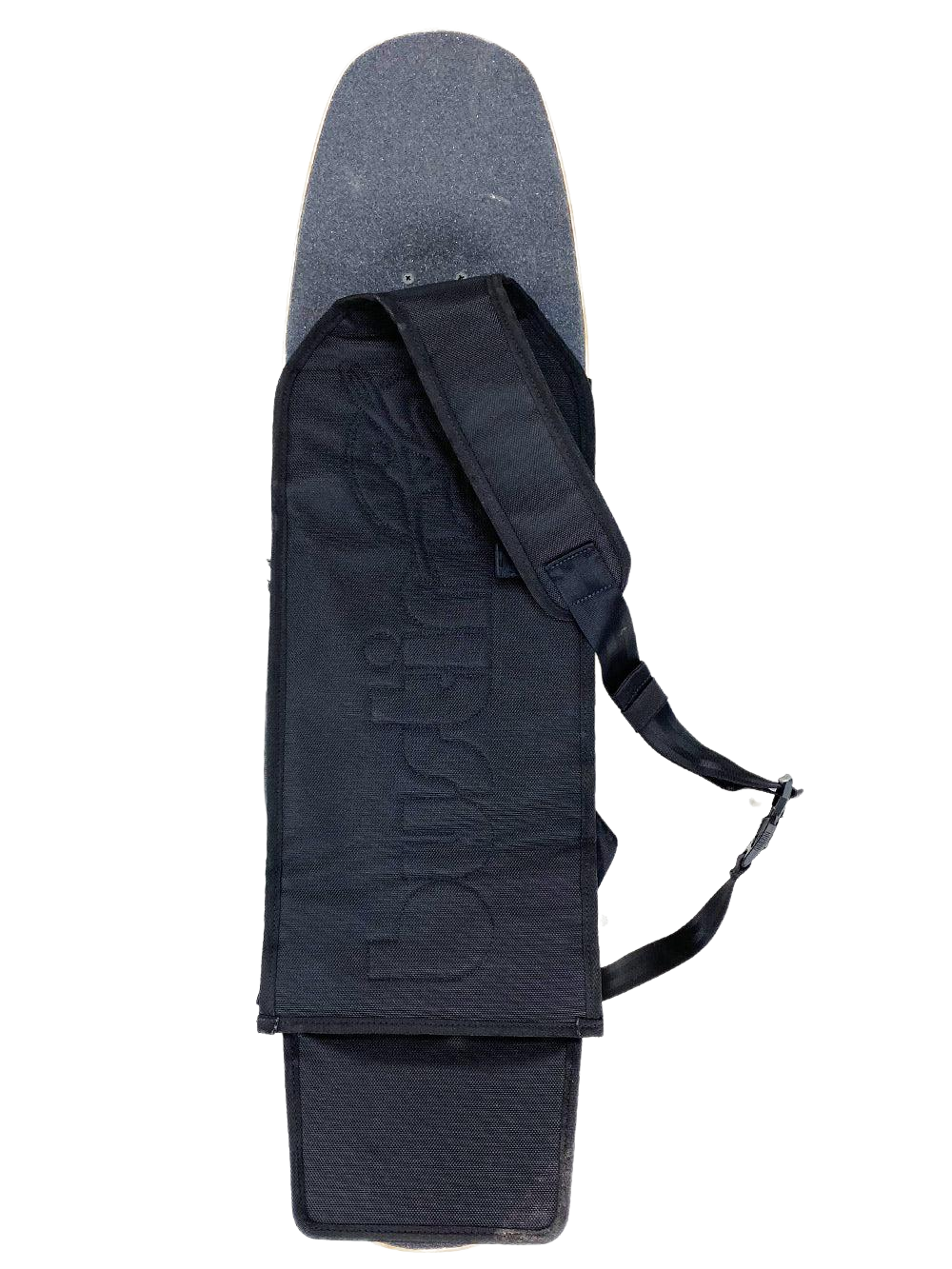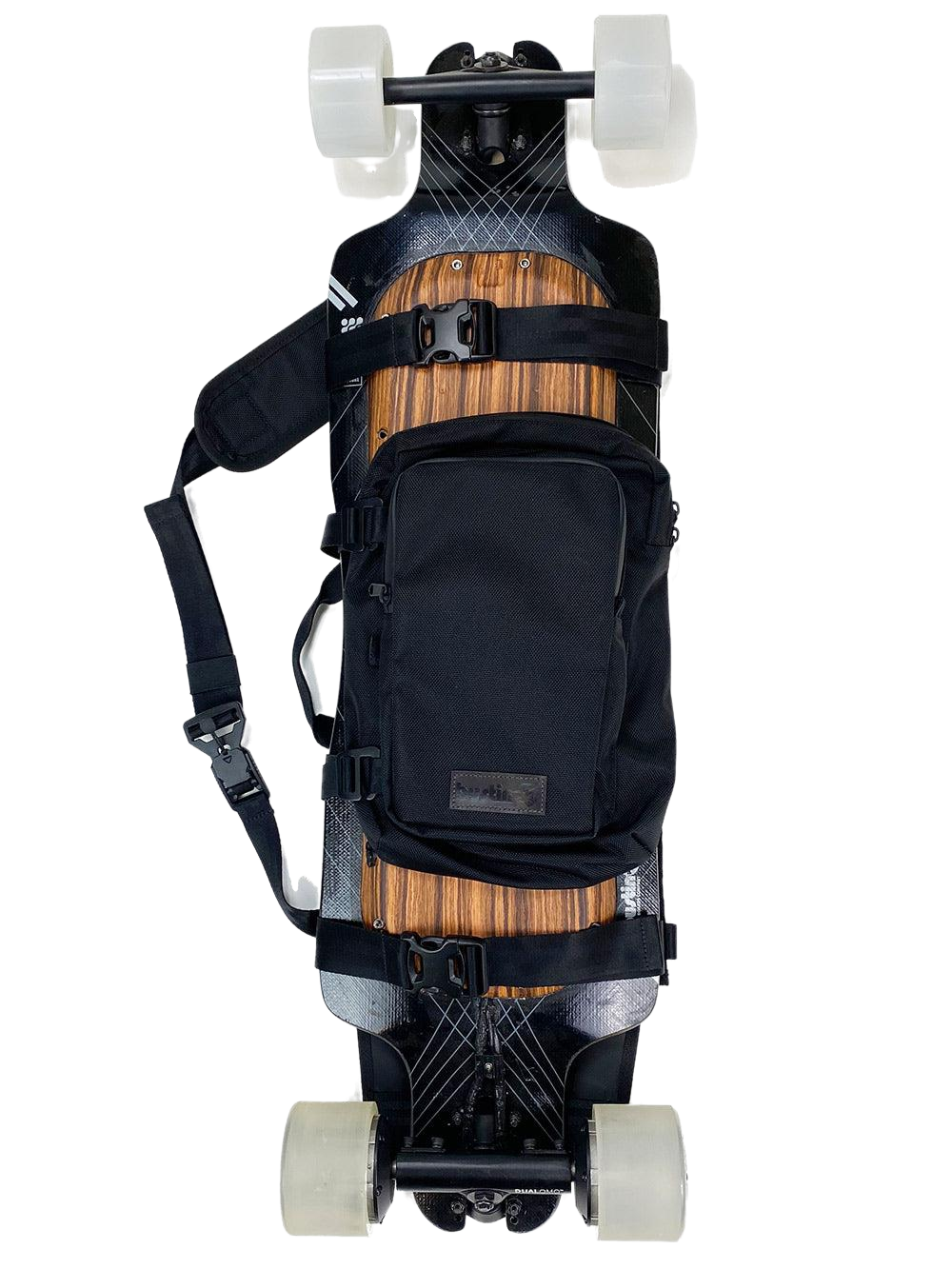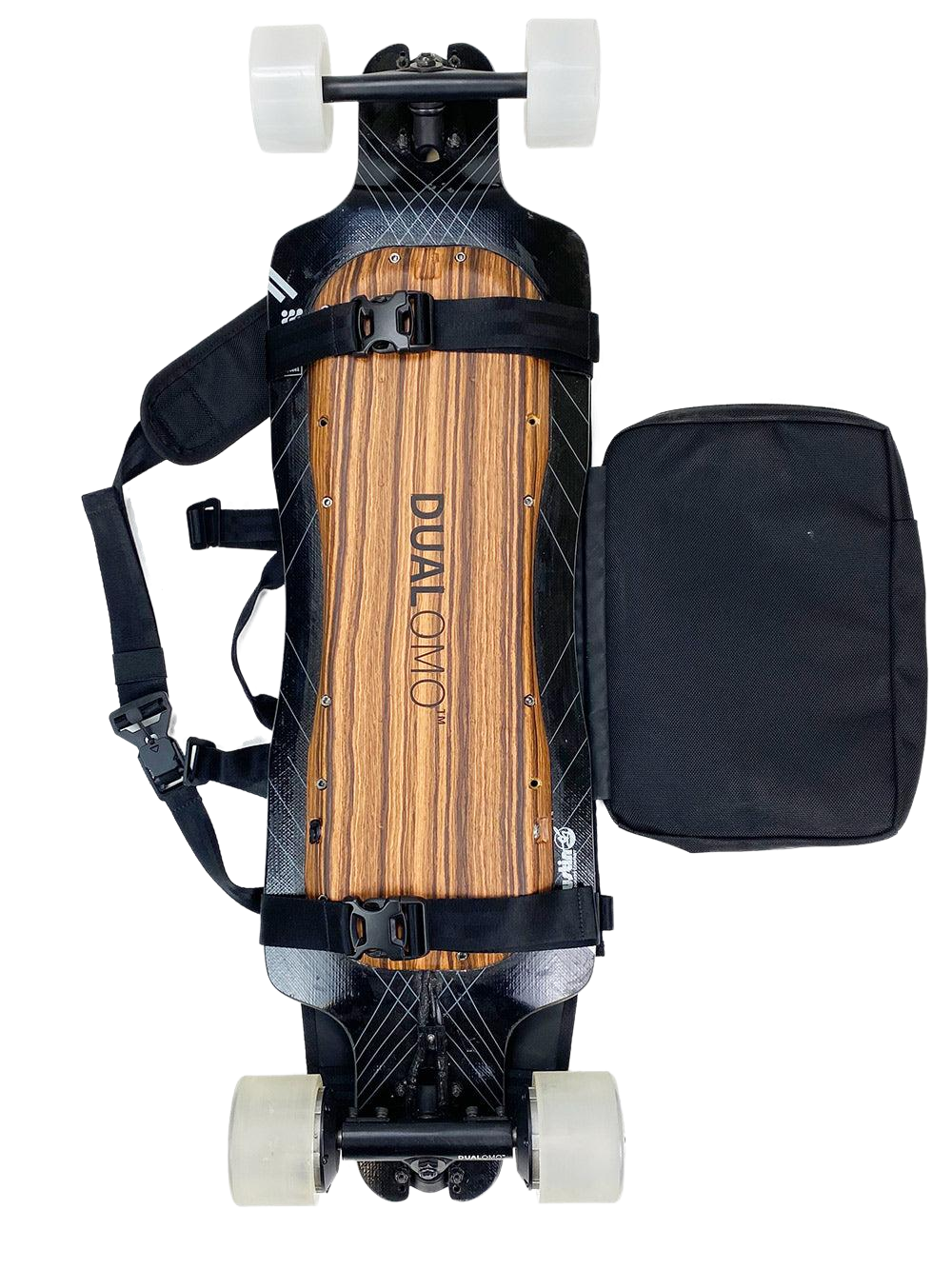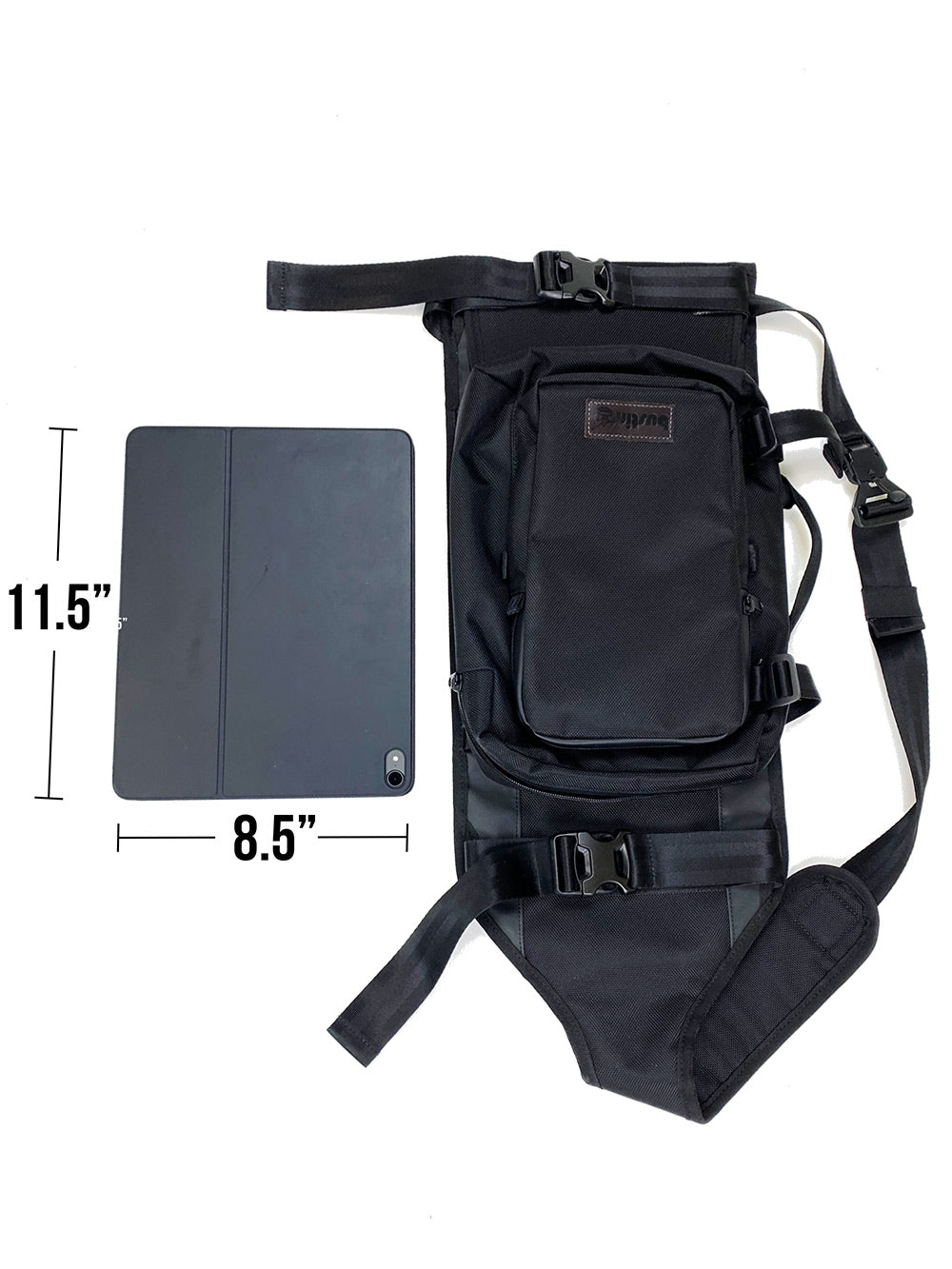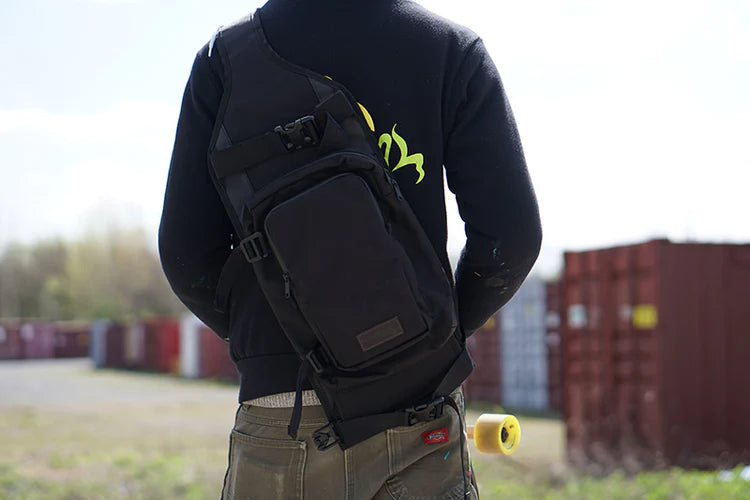 One-of-a-kind
The new 'Ninja' bag combines the skate-everything ethos of Bustin into a small, practical bag that compliments your life with or without your board.
Sling it over your shoulder and push to the spot, or comfortably carry your board through your no-pavement zones.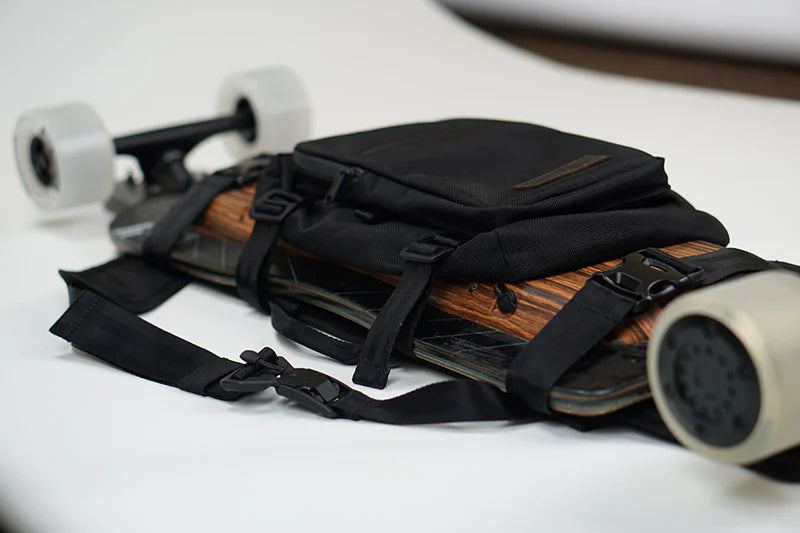 Overboard design
The unique bag locks your board inside using ultra-durable ballistic nylon straps and aluminum clips.  The bag compartment sits over the board for easy access and a comfortable cross-body design.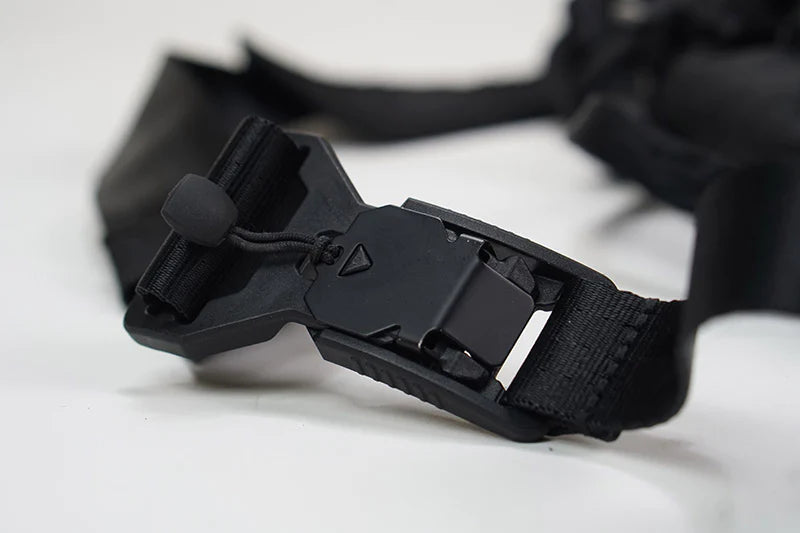 Patented V-lock Release
Quickly connect or remove the bag using the patented v-lock release clip.  The magnetic connection easily grabs and locks when strapping, while the quick-release draw string easily releases and allows you to remove the bag with just one hand.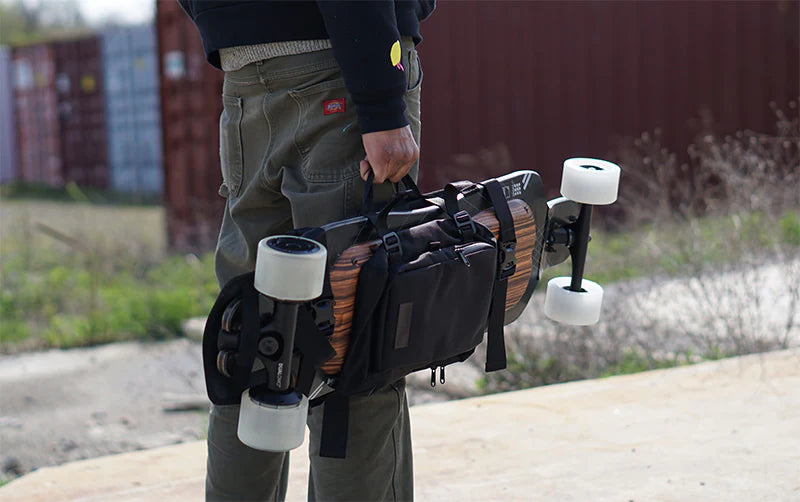 Business Time
Extra durable side handle gives you another option for carrying your board.  A fast, easy carry for quick hops through security or for making a super official entrance into your big important business meeting.
Unbreakable Hardware

We tested plastic buckles and found they did not hold up to the abuse of the New York skateboarder.  Our metal buckles and double-stitched military-grade straps assure that this is not your average bag.

Weatherproof Design

It's not unheard of for us to skate in the rain (or even the snow), but we use this bag on and off the board.  In any case, we wanted our stuff to stay dry so we used premium, weather-proof material and zippers that keep water out and dries fast.

Simple & Strong

If you ride our boards you know that design means a lot to us.  We believe that form and function can live together in harmony.  For our second bag, we wanted a design that was simple and recognizable, but not overbearing with obnoxious logos and colors.
Hold Everything

The 'Ninja' bag is created to sling all boards as equal.  Whether your carrying street deck to the park or slanging your electric board into class, this bag will carry them all with comfort and class.

Bustin Quality

As the second bag we've produced, we spared no expense in the material or design of the 'Ninja' bag.  Every detail has been refined and crafted to exceed expectations and withstand the lifestyle of the abusive skateboarder.

Single-Handedly

Our V-Lock release buckle is a critical design element of the 'Ninja' bag because it allows you to connect and disconnect the bag with just one hand.  It's one of the elements that make the 'Ninja' bag unlike any skate bag on the market.
Customer Reviews
Write a Review
Ask a Question
Ninja bag
I bought this bag for my grandson for Christmas. Had bought your larger bag for him a few years ago and it has worn extremely well. Decided he could use a smaller single-board bag. Cant wait to see his face when he opens it !! All your products are of amazing quality.
awesome bag
this is a well thought out bag and very good quality. I absolutely love it. great job once again bustin!!!
All I can say is
All I can say is that the bag the boar all are overwhelmingly incredible awesome
5 Štar review. Love Bustins
5 Štar review. Love Bustins products amazing boards. I own all 5 complete Bustin boards. Great product I recommend any of there boards. Thanks for great service too. 2 day from placing an order to delivery to my front door.
Ninja Bag
Definitely worth it! You can even fit a 13-inch laptop in the sleeve if you are up for it. Fits all of my boards pretty well.