Regular price
$1,199.00
Sale price
$1,099.00
Unit price
per
8% off
Sold out
Skip to product information
Bestseller

Bestseller

Bestseller

Bestseller

Bestseller

Bestseller

Bestseller

Bestseller

Bestseller

Bestseller
New Samsung™ Battery

Pushes freely like a longboard
Regular price
$1,199.00
Sale price
$1,099.00
Unit price
per
8% off
Sold out
Our next generation V3 Sportster Hybrid featuring upgraded Samsung™ batteries, unbreakable case and the brand new Ash Black 2.0 color treatment. Ships in 1-2 business days.
20MI

Max Range

30MPH

Top Speed

20%

Max Incline
Free US shipping

30-day returns

Handbuilt by Bustin
Product Details

Our next generation V3 Sportster Hybrid features upgraded Samsung™ batteries, a hardened, lightweight, extra-durable case, new vibration dampening inserts, and the brand new Ash Black 2.0 color treatment. Now available in 6 special colorways.
Tech specs

BOARD:

Length: 35.5"
Width: 10.0"
Wheelbase: 29 - 29.8"
Concave: 0.63"
Trucks: Bustin™ R1 177mm 50°
Wheels: Five-O™ 90mm 81a

POWER:

Speed Up to 30mph
Range Up to 18-20 miles
Climb Up to 30% Grade

* Speed, range & climb estimates vary based on rider and environmental factors

OTHER:

Battery 270Wh Samsung
Motors Dualomo Push-Friendly, Whisper-Quiet Hubs
Remote Bluetooth Shaka'mote™ V3
Weight 18lbs
Case Update NEW Fiber-reinforced Polycarbonate
Bluetooth Update Updated V3 Dualomo™ Module
Shipping & Returns

This products ships in 1-2 business days. If you're not satisfied with your product, we offer a 30-day return policy on unused products (the skateboard must be unridden and in brand-new condition). Please see our Warranty & Returns page for more details.
Warranty

Bustin Boards stands behind each and every one of our products. The Sportster Hybrid comes with the following warranty:

Board: 180 days

Wheels: 180 days

Bearings: 180 days

Trucks: 180 days

For full returns and warranty policy, see here.
View full details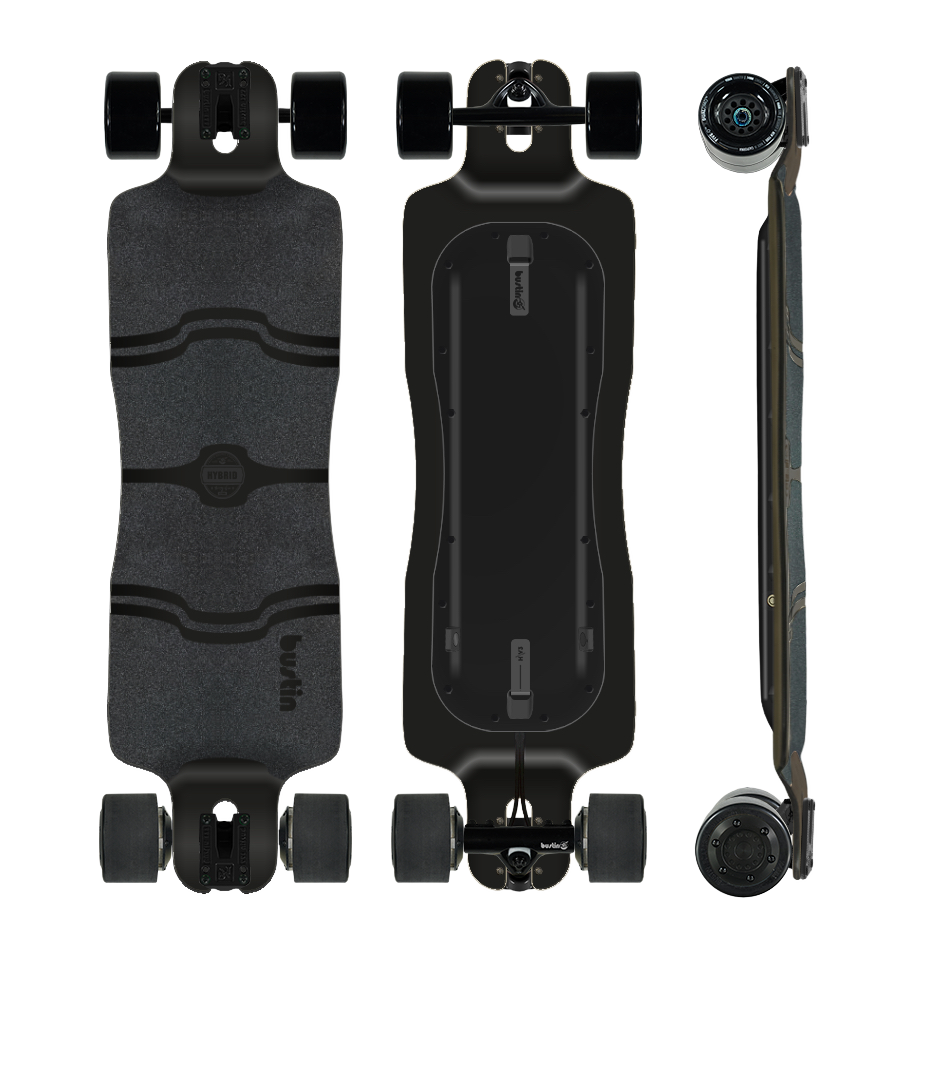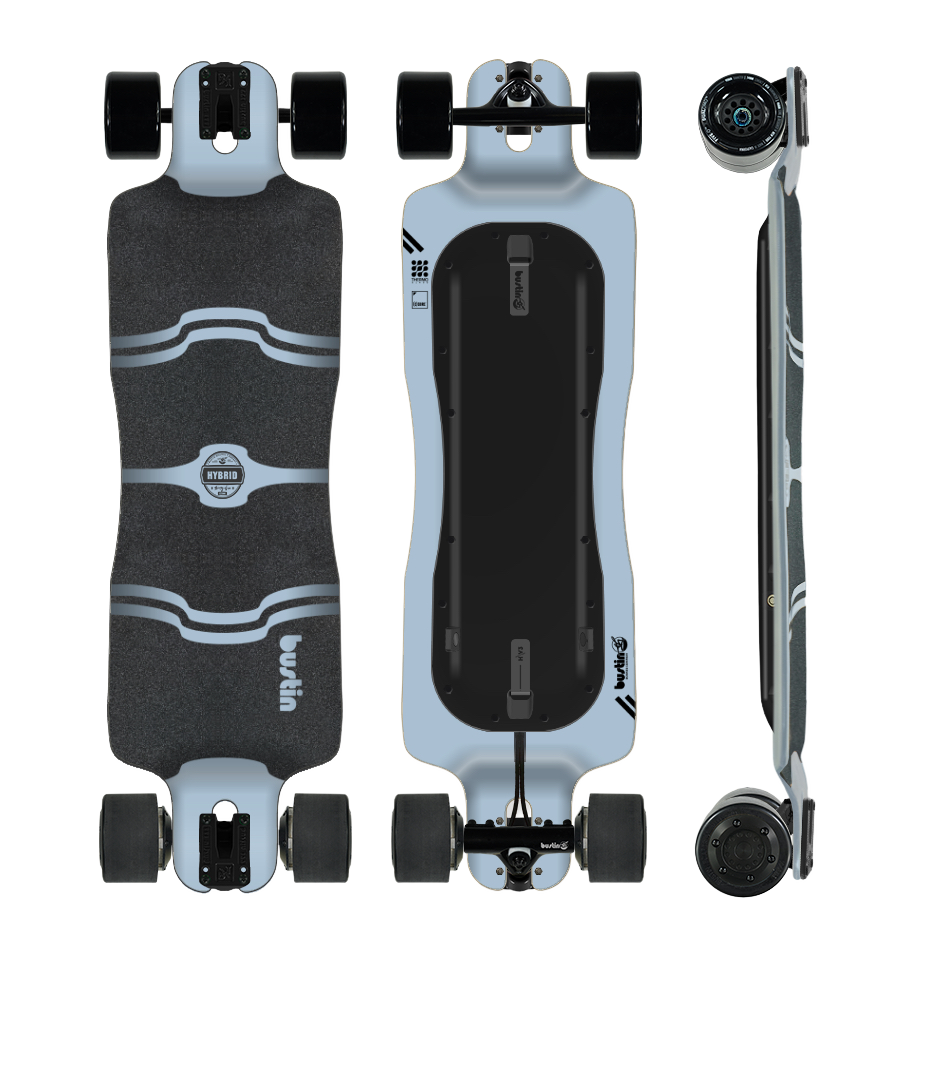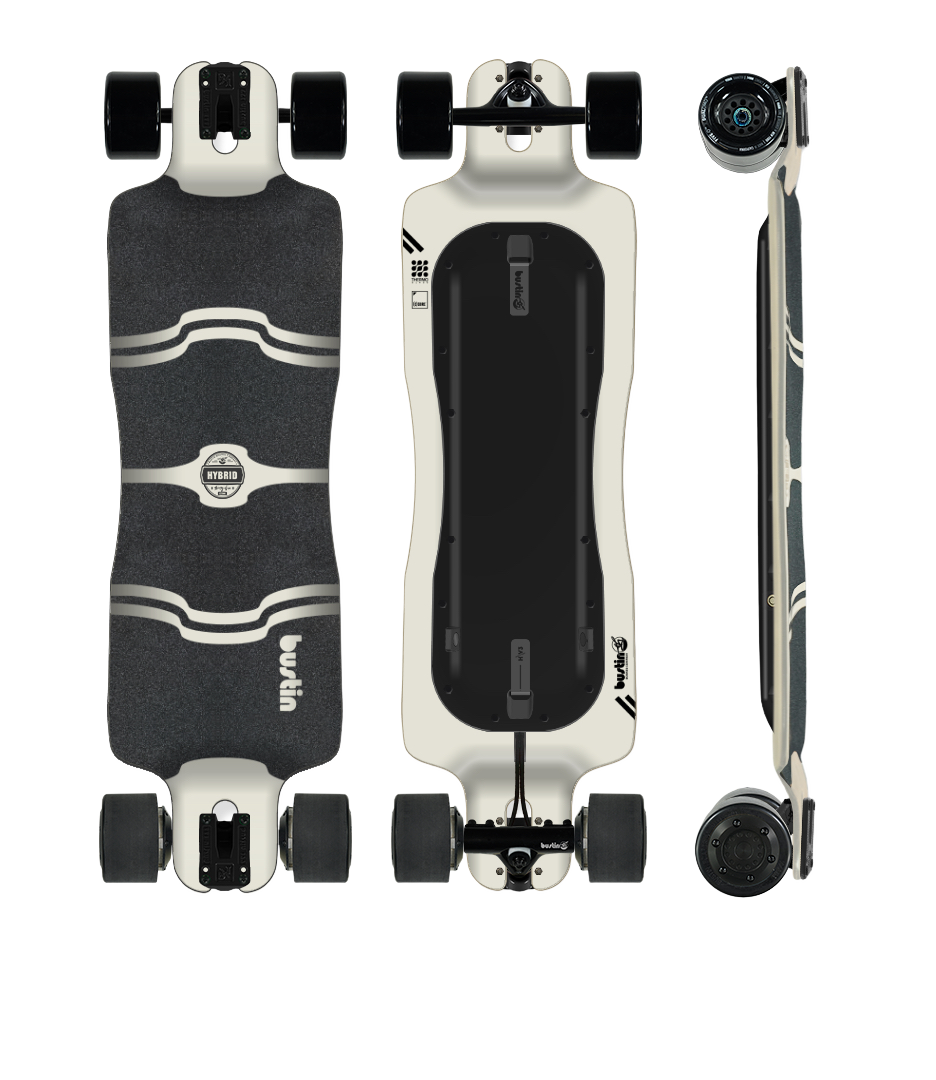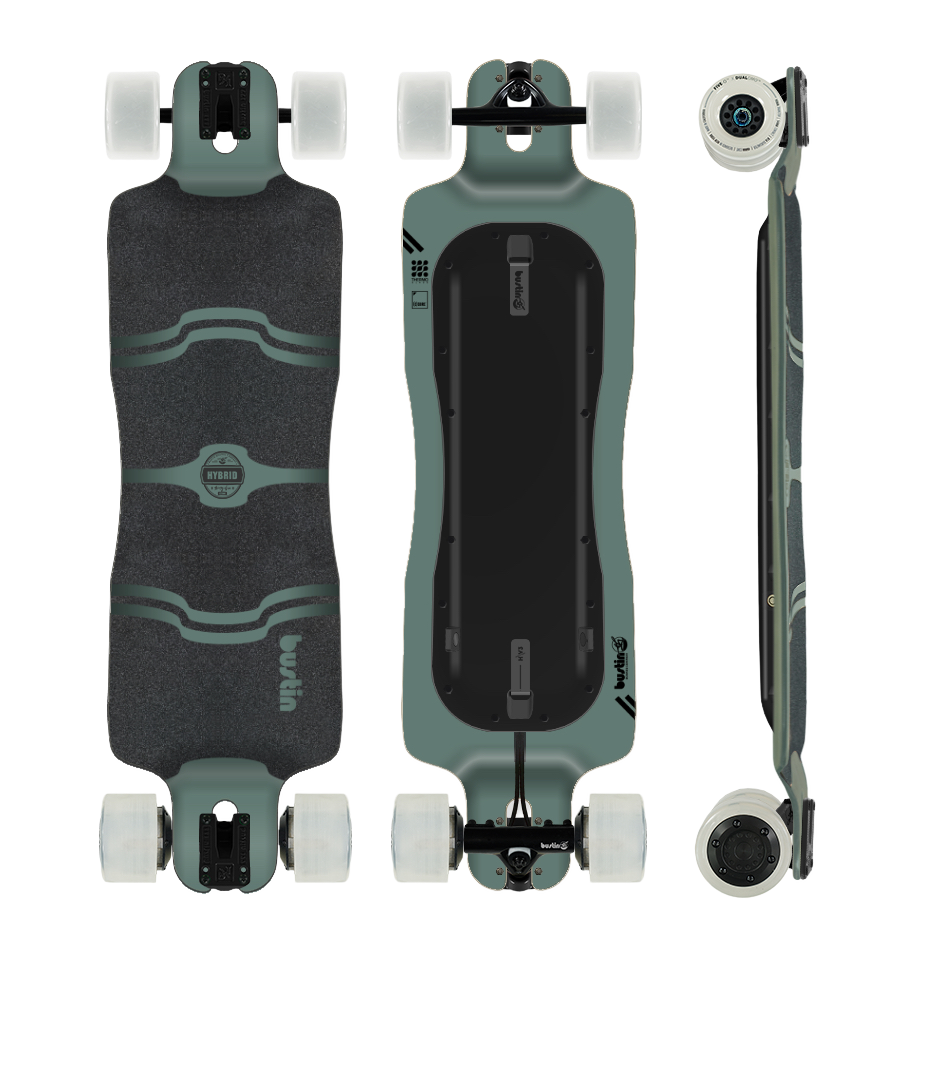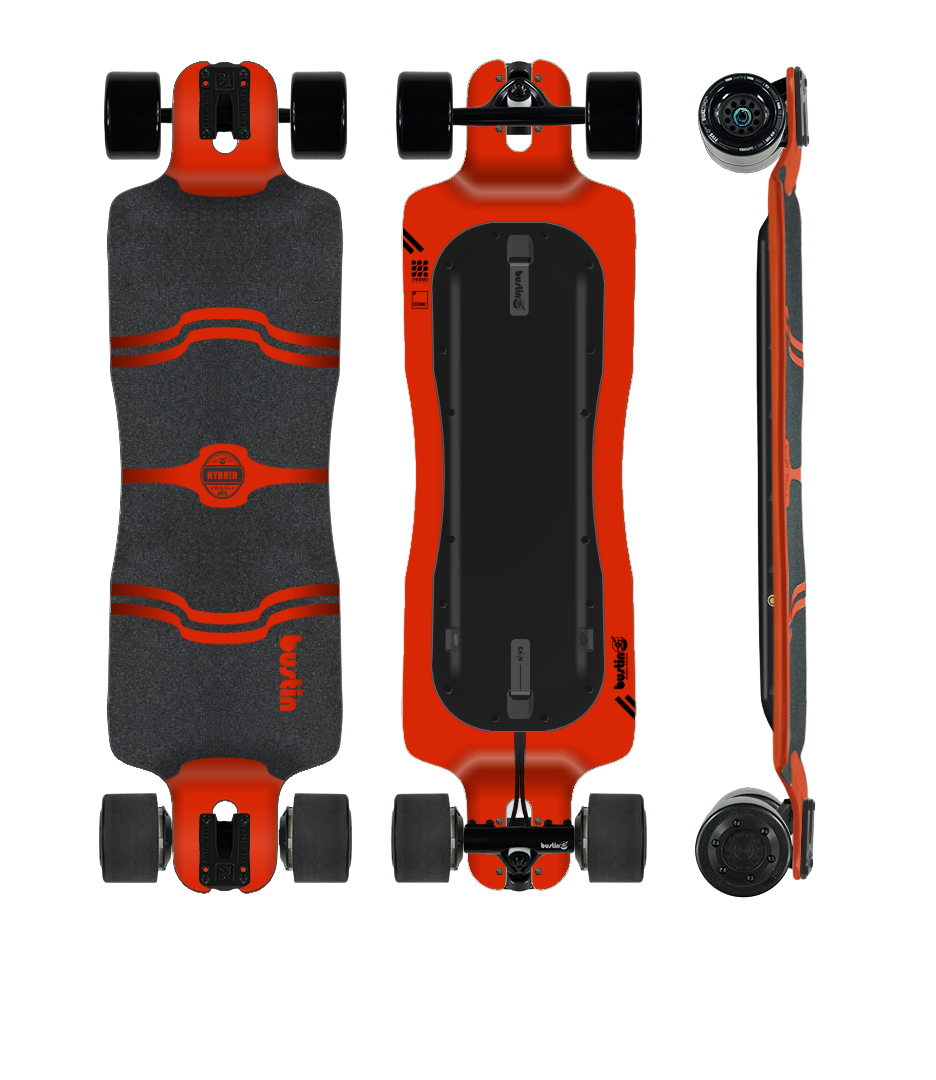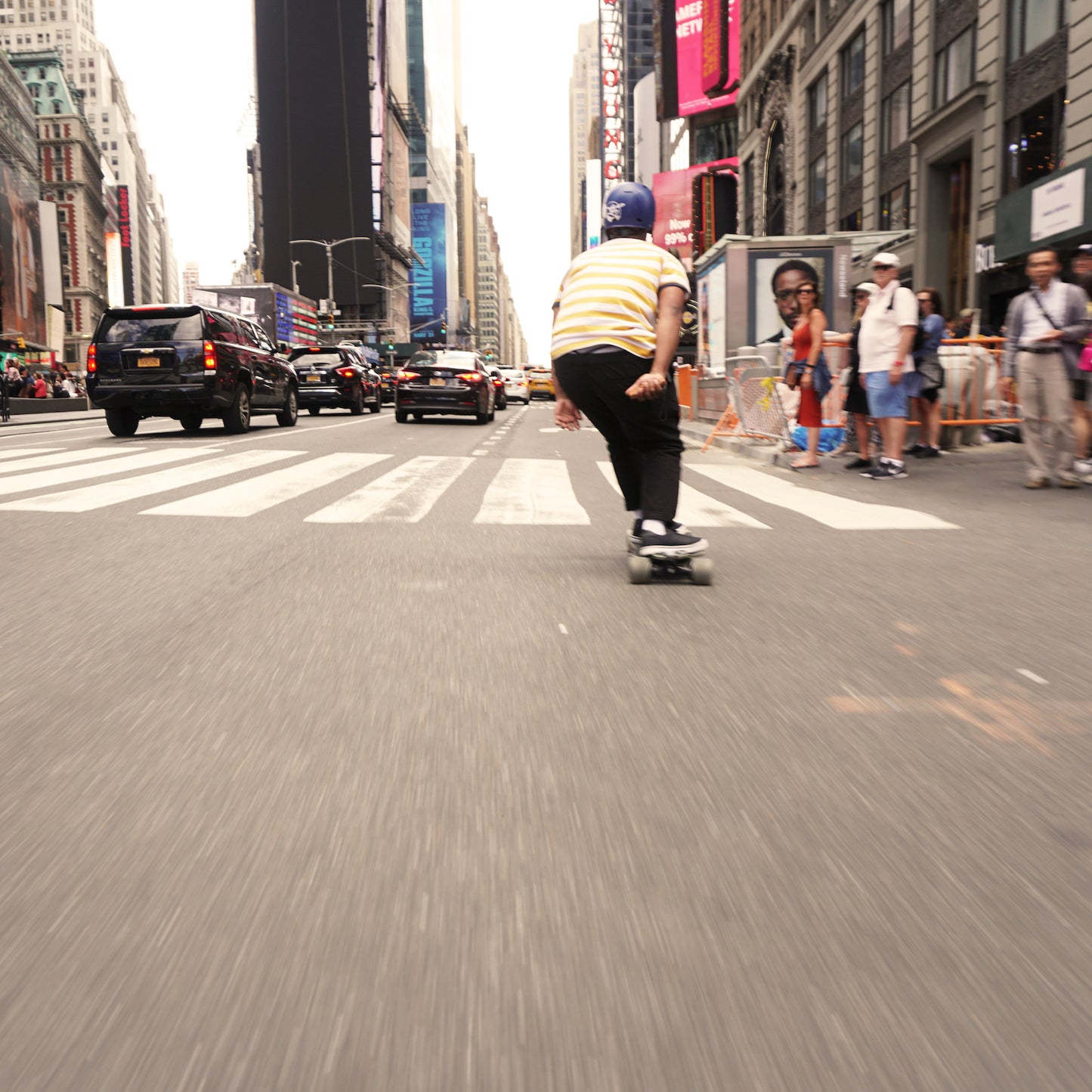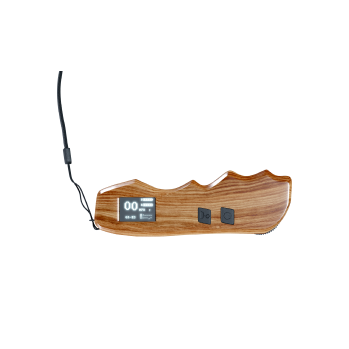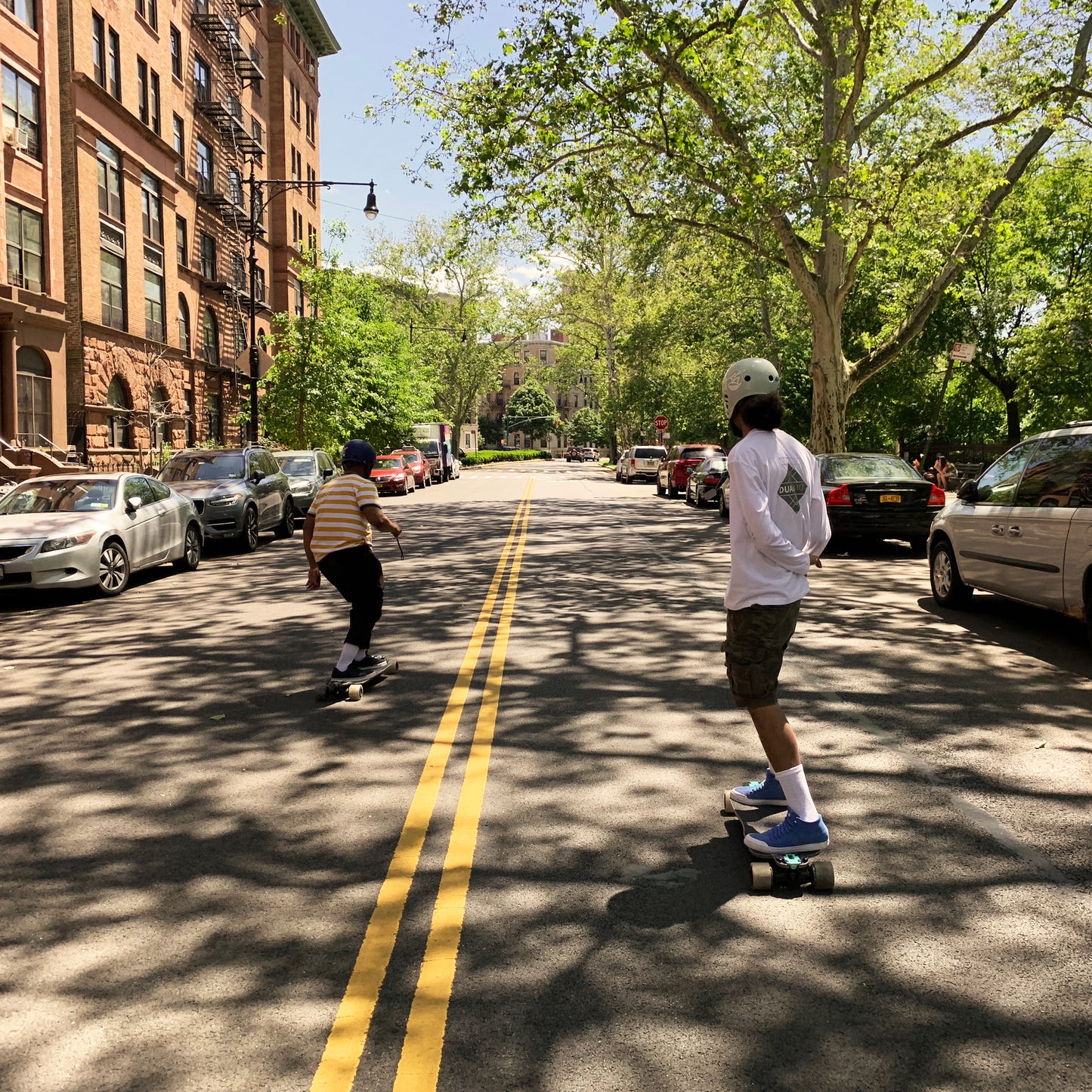 You'll never want to go inside again
Hybrids are electric skateboards that feel just like regular skateboards (imagine that). Push it like a traditional skateboard if you want, or power up hills and carve on any road with an electric boost. For V3 we settled on a 33" asymmetrical shape chopped from our Yoface 35" mold. This gave us a nice, long wheelbase and the Yoface signature wheel wells.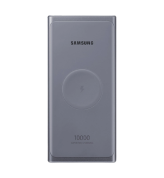 New Samsung™ Battery
Our new Samsung™ battery pack offers up to 30% more range and less sag. That means your board will maintain stronger torque and power, even as the battery depletes.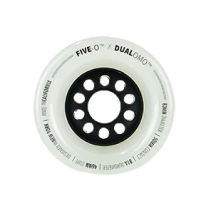 Pebble-crushing Wheels
Built with our signature Five-O™ SHR urethane wheels for a fast, smoothe ride through all types of terrain.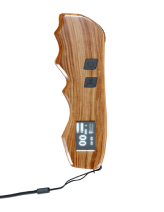 Bluetooth Shaka-Mote
Our patented Bluetooth remote design includes an LCD-screen that gives you your speed and battery levels while, you ride. Just throw a shaka 🤙 to check your data.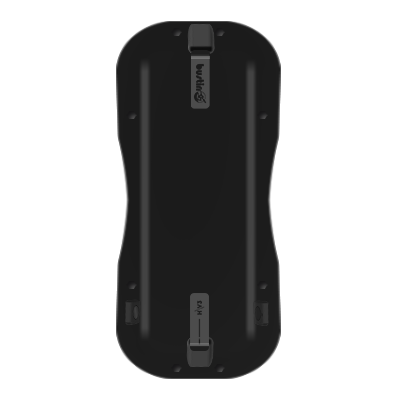 Next Level Durability
We've completely reengineered V3 with a stronger deck, beefier case construction, and new vibration dampening inserts for increased durability and a smoother ride.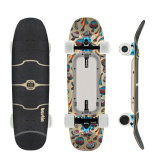 Full customization
We are stoked to now offer full customization on our Hybrid Boards. Take control of your design by customizing your graphic, case design, trucks, wheels and bearings.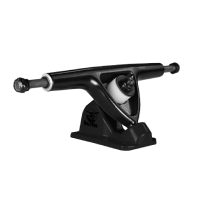 New R1 Trucks
The Yoface Hybrid V3 is customized with new Bustin 177mm R1 Trucks and Five-O Trilogy Bushings for a ride that is 1 part surf, 1 part snowboard and 2 parts zen.
Customer Reviews
Write a Review
Ask a Question
08/21/2023
Anjeli S.

United States
AWESOME EPIC
My boyfriend and I are so happy using this! Cruising through the streets has never been easier and more relaxing.
08/21/2023
Anjeli S.

United States
AWESOME EPIC
My boyfriend and I are so happy using this! Cruising through the streets has never been easier and more relaxing.
06/25/2023
Christian M.

United States
Better Than Expected
I've been searching for the perfect board and I think I found it. I have a dog that pulls me and the ease from switching from "free ride" to powered is fantastic. I worried that with an electric I would get dragged off with the dog but this has been great. Extremely pleased
06/23/2023
RomanM

United States
Classic Bustin Sportster with So Much More!
I've been riding the sportster for 6 years. Last year my sportster was stolen from my car. Instead of replacing it, I waited. When I finally was ready to replace it, there was a significant sale for the sportster hybrid v3. After watching hundreds of reviews, comparing other offerings, I pulled the trigger and finally bought my first electric board. I love this thing. It's so much fun, pushing, carving, beating traffic, and beating the downtown parking situation. This board has been amazing. I joined a local eskate group for some amazing rides and this board has really changed my life. I can't remember the last time I used my car, and what for? What the board lacks in range, it makes up for with its ability to push freely, regenerative recharge, and overall weight. At first it felt hefty, but now that I've been riding it for 4 months my other boards feel weightless, and I can easily one hand pick up and carry my hybrid with ease. I had trouble with the board 300 miles in and Bustin replaced the battery and esc free of charge with free shipping. They also had quick feedback teling me how the repair was going. I've now doubled that distance and had zero issues thus far. I love this company, I love my boards from them, and especially my sportster hybrid v3 ashblack edition!
05/02/2023
John C.

United States
Old School meets New School!
I started to ride in the 70's when I was Teen. Now I'm getting closer to my 70's and wishing I was a Teen with a Board like this. I outfitted mine with some lights for commuting to work.