Regular price
$50.00
Sale price
$50.00
Unit price
per
Sold out
Regular price
$50.00
Sale price
$50.00
Unit price
per
Sold out
For the racer or the long distance pusher. Larger radius ball bearings mean a higher roll speed and momentum.  Includes our 'Built-In' spacer design which keeps your bearings (and wheels) perfectly aligned for a smoother ride at any speed.
- Pre-lubricated with Skate Designed grease - developed in the lab to keep dirt out
- Removable inner and outer Shields - cleans easy, stays that way
- Stockage Shields - specifically designed to keep more grit out
- High-grade P5 Stainless Steel - only the best materials make the best bearings
- Full-Pipe Races - extended inner races meet in the middle of the wheel to perfect wheel alignment
View full details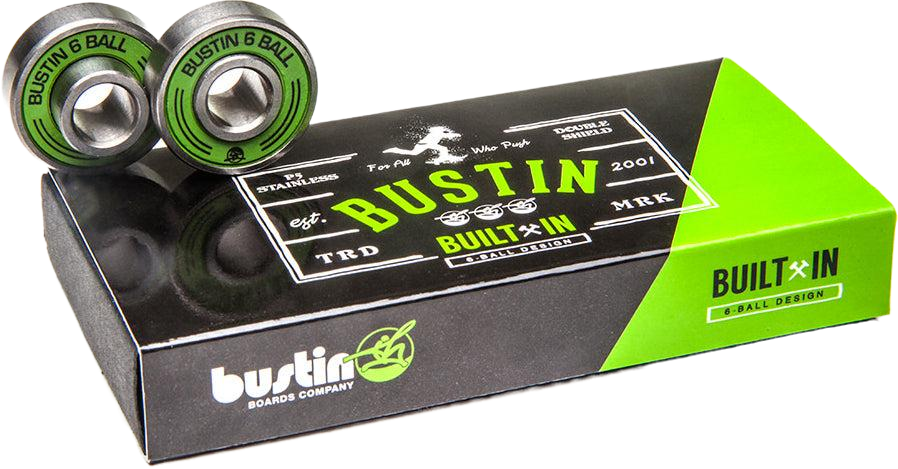 Customer Reviews
Write a Review
Ask a Question
Good quality, super smooth ride…love
Good quality, super smooth ride…love it.
Idk never seen them.
I assume they there. Should come standard and ceramic optional .